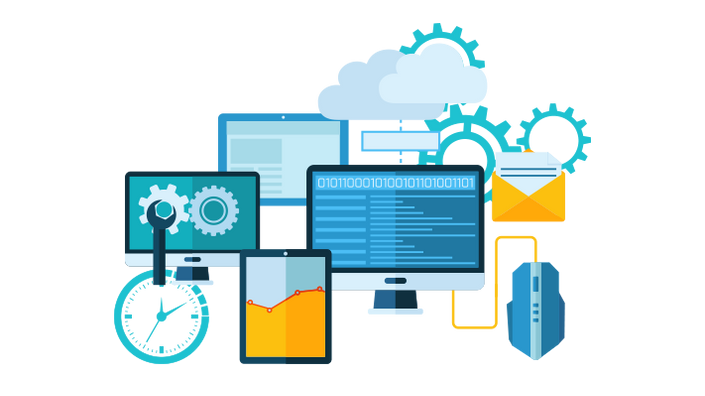 Unleashing the Power of Performance Testing Tools - JMeter
Effective Web Performance Measurement
This course aims to teach how to use the popular, open source performance testing tool - JMeter to carryout performance testing of web applications & web services. All our previous courses teaches about the concepts required to do performance testing rightly & effectively to certify a system for its performance & scalability. But this course is designed to teach beginner level performance testers about how to apply the concepts by using a open source performance testing tool to practically implement the testing techniques effectively to certify the system for performance & scalability characteristics.
The course targets to explain JMeter tool features both theoretically & practically.using various examples. This would be a hands-on practical course to get well versed in using the tool for carrying out real time projects. As performance testing using open source tools is gaining more popularity during recent years, JMeter is replacing many commercial tools & having hands on experience in JMeter is mandated in many organizations.
The course starts from
basic introduction
to JMeter tool & it covers how to use various
architectural elements
including various logic controllers, pre & post processor elements, assertions,timers, functions, etc and also highlighting
advanced concepts
like distributed testing, integration with Jenkins to carryout CI/CD performance tests, real-time reporting using InfluxDB / Grafana, etc.
The course provides the dump of all the JMeter script exercises covered in the tool demo lessons & also covers reference topics in Appendix including the key advancements in newer version of JMeter tool 4.0.

Disclaimer : The course is not aimed cover 100% of all the JMeter architectural elements rather designed to teach a beginner about how to use JMeter tool to
a) Develop test scripts & to do debugging & to do customization activities (like parameterization, correlation, response validation, think time configuration, etc),
b) Perform Test execution activities
c) Measure & Report the test results.
d) And also introduces advanced topics (like Beanshell programming, Jenkins integration for CI load tests, InfluxDB / Graphana real time dashboards, utilities to accelerate performance testing, etc)
The Performance Engineer is expected to practically try the discussed exercises & explore the discussed topics further, to gain good practical experience in JMeter tool.
Your Instructor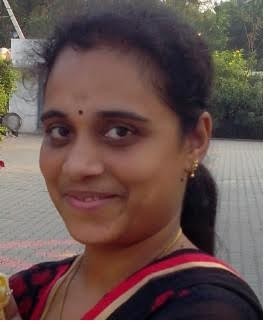 Ramya R Moorthy brings over 15+ years of industry wide experience in Performance Engineering & Testing space. She has extensive experience doing consulting for Performance Testing & Engineering engagements for several clients including Honeywell, Shell, ING, Logitech, Comcast, PGE, MetLife, JPMC, KPMG, KeyBank, etc across business domains solving technical problems for assuring their system for its performance, scalability, availability & capacity. She has led several senior leadership roles in her experience working for product & service based companies. She has great passion for learning & experimentation. She provides technical consulting services in NFR testing space. Her key area of interest includes application capacity sizing, performance modeling & predictive performance analytics. She is also a certified ethical hacker. She has great zeal towards teaching & mentoring the young professionals to build elite professionals for future.
She is a conference speaker & well known writer. She has published several papers, authored many articles & e-books in several journals & LinkedIn. Some of the recent conferences where she has won accolades for her papers include QAI-STC , CMG India, NFTCON India & CMG US on topics related to capacity planning, statistical modeling, use of machine learning techniques for anomaly detection, performance forecasting, etc. She is a best paper award winner in CMG India 2016 whitepaper contest & Mullen award holder (rewarded for technical excellence and an engaging presentation style) for her paper presented at CMG US 2017 on Anomaly detection using machine learning/statistical techniques.
She is a computer science engineering (BE) graduate with her Masters in Software Systems (MS) from BITS PILANI University, India. She currently serves in CMG India Board of Directors.
For any course related technical queries, you can reach out to her : [email protected]
Course Co-Author
Ruslan Desyatnikov founder and CEO of QA Mentor brings over 20 years of Quality Assurance, Quality Control, Process Improvement, Software Testing and Performance Engineering experience helping many Fortune 500 companies including HSBC, Citi, Morgan Stanley and others . Ruslan graduated from Baruch College – City University of New York with a BBA in Computer Information Systems, and holds MBA in Technology Management from Phoenix University of Arizona. He holds a number of Quality Assurance/Testing and Project Management certifications and is an active board member of multiple QA Organizations in the United States and Europe. Ruslan's articles are published in many popular magazines such as CIOReview, Outsourcing Gazette, Tea-Time with Testers, Stickyminds, LinkedIn, Outsource Gazette and multiple QA blogs.
Ruslan was among 3 finalists of Champion of The Year Award by The European Software Testing Awards in 2015, award given to the individual who has championed the cause of software testing above all others. Ruslan also was among finalists for Test Manager of The Year award by The European Software Testing Awards in 2016. In 2016, Ruslan also received an award "50 Most Creative CEOs to Watch" by InsightSuccess magazine.
Frequently Asked Questions
When does the course start and finish?
The course contents will become available upon enrolling for the course. It is completely a self-paced online course - you decide when you start and when you finish.
How long do I have access to the course?
You have unlimited access to this course for your life time. You can access the course contents as many times you want to learn at your own pace , across any & all devices you own.
What if I am unhappy with the course?
Check the course objective, course description, course contents & preview videos carefully before purchasing the course. These details are carefully provided to give you a very good idea on what is this course all about. But still we would never want you to be unhappy! If you are unsatisfied with your purchase & you have a genuine reason, contact us within the first day, we will give you 50% refund.
Performance Testing using open source stack (performance testing & monitoring tools) is gaining popularity during recent years & hence knowing JMeter Performance testing tool would definitely bring lot of value in your Performance Testing Career. It is important to learn & have hands on experience using an open source performance testing tool (other than commercial tools like HP Load Runner / NeoLoad, etc). This will boost up your confidence level to manage performance testing job requirements at all client environments irrespective of licensed tools availability. Enroll now & you will be glad you did it now.